Pinterest, the third-largest social network in the United States, is an excellent platform for businesses of all sizes to access new markets and expand. According to e-Marketer, 47 percent of Pinterest users use the app to shop. On the other hand, Facebook comes in the second position, with 15% of consumers shopping via the app.
While you can find almost anything on Pinterest — the website's categories range from art to technology – it's most known as a resource for craft projects, recipes, fashion, home décor, and health-related information.
If you want to utilize Pinterest to advertise your small business, you must first create a business account. Free business Pinterest accounts provide you access to sales-oriented tools like statistics. However, if you already have a personal account, you can convert it to a business account or simply register a new one.
Pinterest Business Account-How to set up?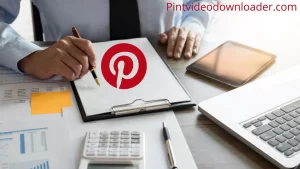 Pro-Tips
Some pointers for some of these areas
For your profile photo, use your company's or brand's logo. Keep in mind that Pinterest's profile pictures are circular, so you may need to modify your logo to fit.
Your username should be as near to the name of your company as feasible. If another Pinterest user already has your business name, try changing the username by adding numbers or other characters.
Keep the "About You" section brief, but attempt to utilize product-specific keywords.
After you've entered your website, make sure to confirm it by clicking on "Confirm Website." This will improve your Pinterest profile and notify Pinterest if someone else uses it.
How to switch your personal account to a Pinterest business account?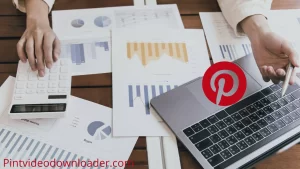 If you have amassed a following on your personal Pinterest account and the demand for your products is increasing, you can switch your personal account to a business account as well. Here is how you do that!:
1. Log in to your personal account using your credentials if you have not already.
2. Once you have logged in, locate a downward pointing arrow and click on it, if you are using a desktop this can be found on the top left-hand side of the window.
3. Click on the arrow and go to "settings", after which, you will have to locate account settings and go on to the account settings.
4. Scroll down to account changes and click "convert account" under "convert to a business account"
5. You'll be prompted to provide your company's name, language, and location. You'll also select the ideal description for your company and include a link to your website.
How to use Pinterest for business?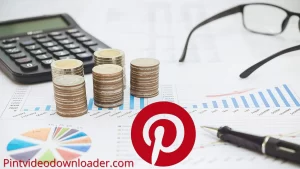 So you now have a Pinterest company profile. The main challenge is to optimize Pinterest marketing in order to achieve the desired Return on Investment (or ROI). Let's go over how you can use Pinterest to your business's advantage and increase sales!
1. Adverts: You can promote your Pins, publish advertising, create story pins, and connect with the ideal prospects by using Pinterest's audience targeting features with Pinterest for business. Let's start with Pinterest advertisements. The following are the basic sorts of advertisements you can create:
2. Standard Pin ad: Promoting a website with a Pin is the most common ad format. The promoted label on the Pin ad vanishes when someone saves the Pin ad to one of their boards. At that time, it is organically spread. A single tap or click on a Pin ad takes you directly to the desired site.
3. App Install Pin: This ad type directs users to the Apple App Store or Google Play. Users can download the promoted app without leaving Pinterest by clicking on the ad.
4. A carousel ad: a carousel ad advertises 2 to 5 Pins in a swipeable carousel. Each one can have unique text and a unique target URL.
5. Shopping Pins: These Pins advertise items from your online store's inventory. A single Shopping Pin may contain numerous dots that convey additional information (and links). A Shopping Pin of a model, for example, may be linked to each piece of apparel they are wearing.
These ads can be used to:
1. Increase involvement: Increasing engagement can assist in moving people along the awareness spectrum. Engagement is measured by actions such as repins and clicks, and you will be charged a cost-per-engagement (CPE) fee.
2. Increase awareness:  If you want to spread the word about your product or service, you should try to reach as many people as possible with your content. And advertising on Pinterest will help you achieve that. Although, it comes at a cost. For 1,000 impressions, Pinterest charges a cost-per-mille (CPM) fee. When someone sees your Pin but does nothing with it, they make an impress
3. Drive traffic to your site/product: You will pay a cost-per-click (CPC) price if your goal is to drive traffic to your site.
4. Look for trending topics:
Pinterest trends can help you decide what type of content to pin or which product to promote next. For example, if you see that web development projects are trending, now is a great time to search for and share web development content related to your business on Pinterest, enhancing your brand's discoverability.
FAQs (Frequently Asked Questions)
Final Words
Whether or not you should utilize Pinterest for business is determined not only by your budget but also by how effective Pinterest promotion may be for you. People use Pinterest to absorb visual content and find new things, so that is something to consider. In other words, ads that look to be fascinating Pins perform well. Go for it if your target demographic is on Pinterest.