Are you new to Pinterest and have questions about how to upload Pins to Pinterest? Don't worry, we're all starting someplace… That is why we developed this useful guide!
Pinterest is a website where people may sell visually appealing products to others. We can pin and save other people's images here. We can pin it from the internet or from our desktops.
How to post on Pinterest?
Pinterest is a social bookmarking website for sharing photos, videos, and GIFs. It is one of the questions that individuals have when it comes to saving pins. I will explain you in detail about posting on Pinterest.
How to post videos on Pinterest?
Video Pins are a terrific way to present a more complete story about your company, idea, or project on Pinterest. The cover image on Video Pins grabs your audience's attention. They appear in users' newsfeed, so keep in mind that when they see your video, they may or may not have their volume turned up.
If you want to upload videos on Pinterest, follow these simple steps
It generally takes up to 24 hours for you pins to be approved, so you will have to make sure that your video goes live.
How to post photos on Pinterest?
Is it possible for you to upload your images to Pinterest? the short answer is yes. now, let us determine the answer to this issue. How can you upload your own photos to Pinterest?
I am going to tell you the easiest way to upload photos on Pinterest in both mobile and desktop.
Upload pins to Pinterest from a desktop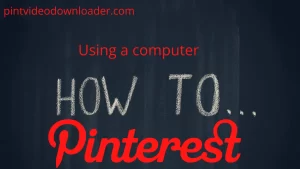 How to upload on Pinterest using android or apple devices?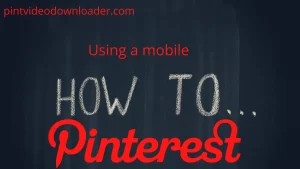 The methods for posting a pin in the Pinterest app are essentially identical whether you're using an Android or an iPhone.
After than, tap next and choose the board you want the image to be in.
How to get more followers on Pinterest?
1. Post on popular boards:
Post more frequently on those boards of yours that have a substantially larger following than others. Because more people are following these boards, your chances of getting more re-pins (and hence additional followers) are higher.
2. SEO Optimization:
The importance of SEO in pinning cannot be overstated. The more specific your keywords are in your board and pin descriptions, the more likely you are to attract followers who are looking for and interested in such topics.
3. Posts about Trendy Topics:
Popular people, locations, and events is a fantastic way for drawing new followers. On the site, trending subjects will be keyword-searched, and if you have a pin that fits, you have a good chance of garnering some of that traffic.
FAQs
Final Words
If you haven't started using Pinterest till now, I recommend you to do it now. It is never too late. Just make an account, start posting, make your own pins and boards. This is an easy guide for you to learn how to post on Pinterest. You will enjoy like you have never before.