Pinterest is an excellent tool for navigating through the deep oceans of your personal interest, as well as gathering and organizing photographs, video, and information from the internet.
However, if you have finished a project and no longer want to use Pinterest — or simply need a vacation from the bulletin board-like social media service — You may deactivate your account permanently, erasing all of your information from the internet.
If you need to walk away from Pinterest. But don't want to make any permanent changes, you can deactivate your account and return to it later.
How to delete or deactivate your Pinterest account?
(On PC)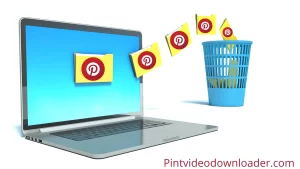 How to delete my Pinterest account?
(On Mobile)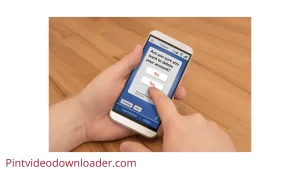 The process of deleting a Pinterest account on both android and ios devices is the same, and it is very simple.
Once you have deleted your account, it will be deactivated for 14 days. In case you change your mind and decide to go back to your Pinterest. You can simply log in using your email and password; this is going to recover your account. However, after 14 days, your account and its data will be deleted permanently. And there is no way to retrieve your account after that.
How to reactivate Pinterest account?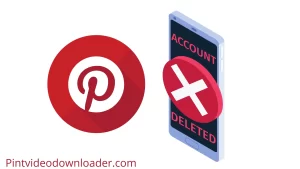 Whenever you decide to come back to Pinterest, it is very easy. However, keep in mind that if you had deleted your Pinterest account previously then you will get access only to your Pinterest account. You will not be able to retrieve any Board or saved Pins.
On the contrary, you will have access to all of your data if your account was only deactivated and not deleted.
However, if you have forgotten your password then you can reset it by visiting the Reset Password tab on Pinterest account settings.
FAQs
Final Words
If you've been using Pinterest for a time, you've almost certainly amassed a sizable collection of pins that serve as inspiration. However, it might be time to take a break if you're spending too much time dreaming up a "Pinterest-perfect" life.
Delete your Pinterest account only if you're positive that you won't need it any longer. Remember that you have two weeks to think about your decision.
If you only need a break and know you'll come back to look at interior design, art, and ideas for the latest fashion, and much more, deactivating your account is a better alternative. In either instance, the operation is straightforward and quick.